Does Your Mask Complete the Task?
"No mask no service!" and "Masks required!" 
These are typical signs we see today due to the COVID-19 pandemic.  When we think about masks, most of us think about the CDC-approved light blue disposable doctor's masks. But as this pandemic has continued, companies have taken advantage and started making their own masks, claiming they're supposed to be more comfortable. 
I interviewed three Pingree students and asked them which mask they find the most comfortable. These three have gone through almost eight months of this global pandemic and have certainly had to wear a mask the majority of the time. Along the way, they have developed some opinions about which masks work, and why.  
Jaylon Richardson, a sophomore in the green cohort, is currently practicing football with helmets three days a week. Jaylon had an interesting perspective on different masks for different activities. "There are a few masks during this pandemic that I have enjoyed, and a few I have disliked. The mask that has been most comfortable for me is the blue and white surgical mask. It is lightweight, and it doesn't cover my whole face. It is easy to move up and down when socially distanced and just as protective as any other mask. Although it is hard to breathe during sports, it is my go-to for the reasons of comfort and protection."  Jaylon clearly prefers the regular blue and white surgical mask. Jaylon's mother is the field hockey coach here at Pingree and is also a doctor, so I'm not surprised that Jaylon prefers the CDC-recommended mask.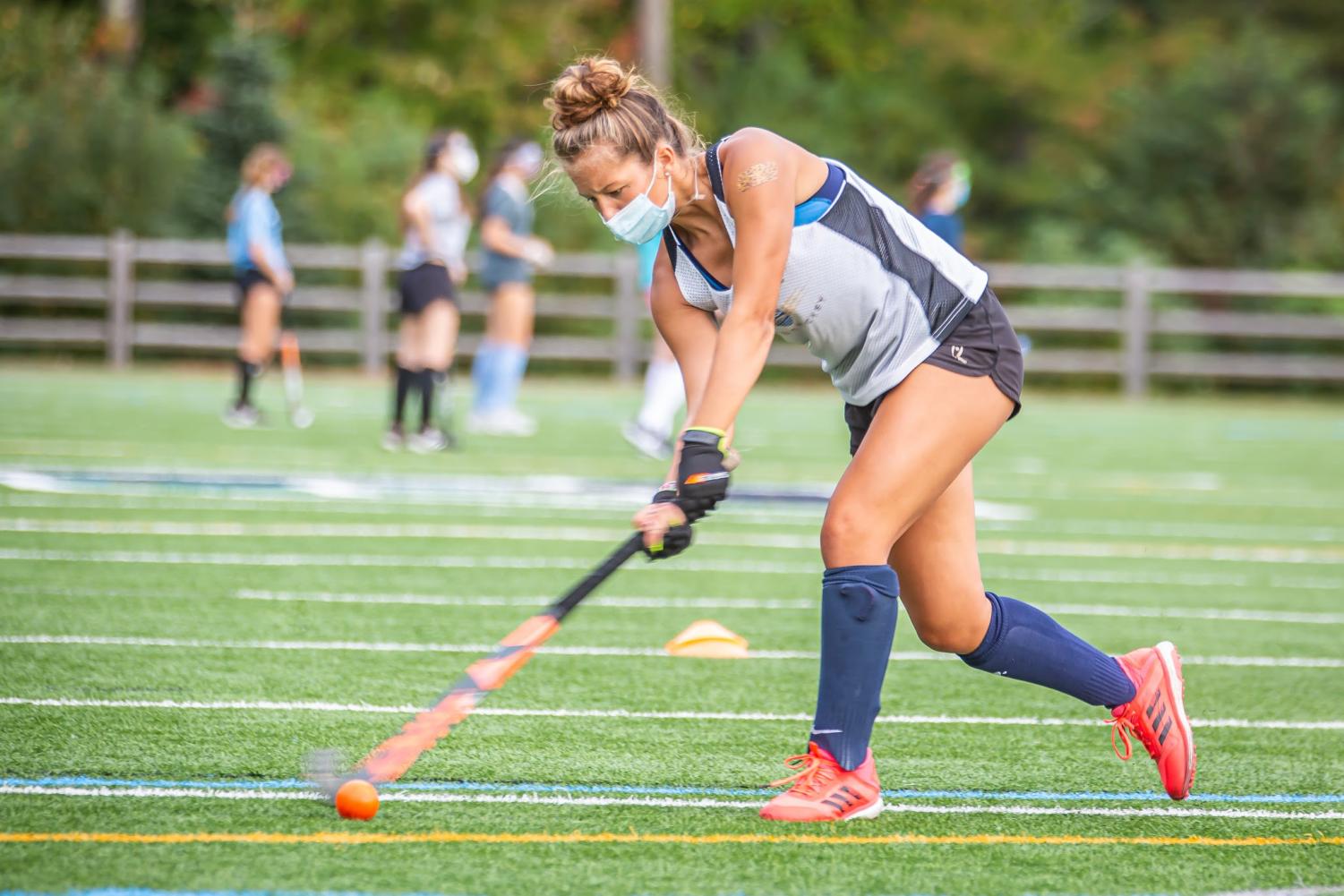 Like Richardson, Bella Vaz, a freshman in the blue cohort, thinks that the blue and white surgical masks are the most comfortable. Bella is currently playing soccer as her fall activity and is also in school two days a week while practicing three days. Bella says, "I have gone through many masks and a lot of them aren't really comfortable. The classic blue masks are comfortable and thin and I like wearing them a lot because they aren't too heavy. Especially for sports, they provide a lot of freedom to breathe and aren't too thick."  
Caleb Clark, a senior in the green cohort who is also on the football team, doesn't use the  blue and white surgical masks. "My mom got our family cotton masks from Athleta that have been the most comfortable for me. They are much softer than the regular blue masks, and they are 100% more durable than other masks, as well. And, most importantly, they last a lot longer than other masks and never get itchy. But when working out or running, I like to use the gator-style masks because they are easy to slide on and off. Although they aren't as safe, when I wear them I am usually by myself so there is little risk involved."  It's interesting to see how Caleb's answer was almost completely different from Jaylon's, even though they both participate in the same activities.
After interviewing three different people and asking their opinions on mask preference, I can tell that the main priority for them is comfort.
What about you? Does your mask complete the task? This is a question that only you can answer. .
Leave a Comment