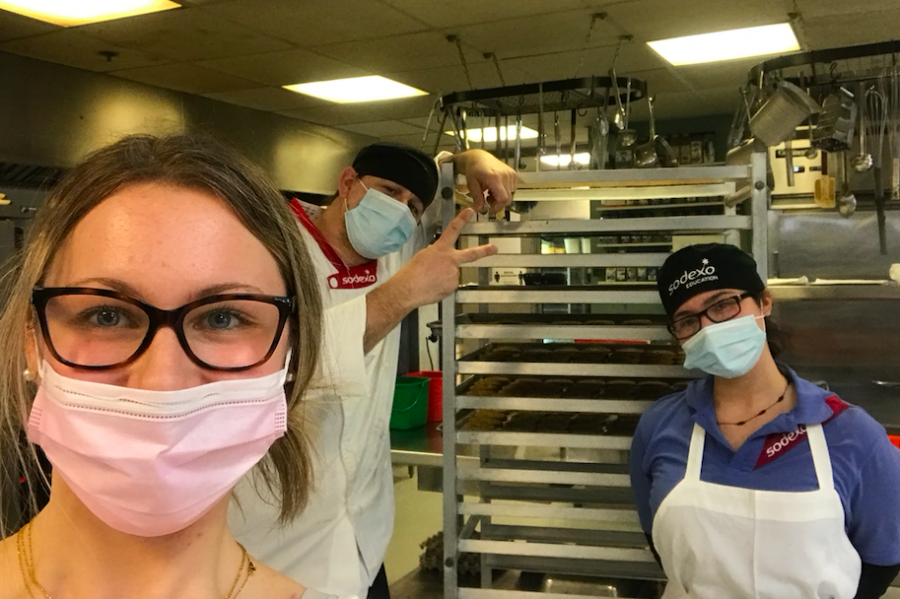 Get to know some of the faces who prepare delicious food for the Pingree community every day! In total, there are five Sodexo chefs at Pingree. This week I talked to Tom and Meghan. 
Tom: Tom grew up in Danvers but now lives in Ipswich with his wife and two daughters. He has been at Pingree for two years and enjoys fishing. Tom's favorite vacation spot is Aruba and his favorite TV show is The Walking Dead. 
Meghan: Meghan grew up and still resides in Beverly. She has been a chef at Pingree for over a year and enjoys going to the beach on the weekends. Meghan's favorite dessert is chocolate chip cookies. 
I'll be back for Part 2 to highlight the rest of the dining staff!