How COVID-19 Has Impacted Us
More stories from Madeline LaMarche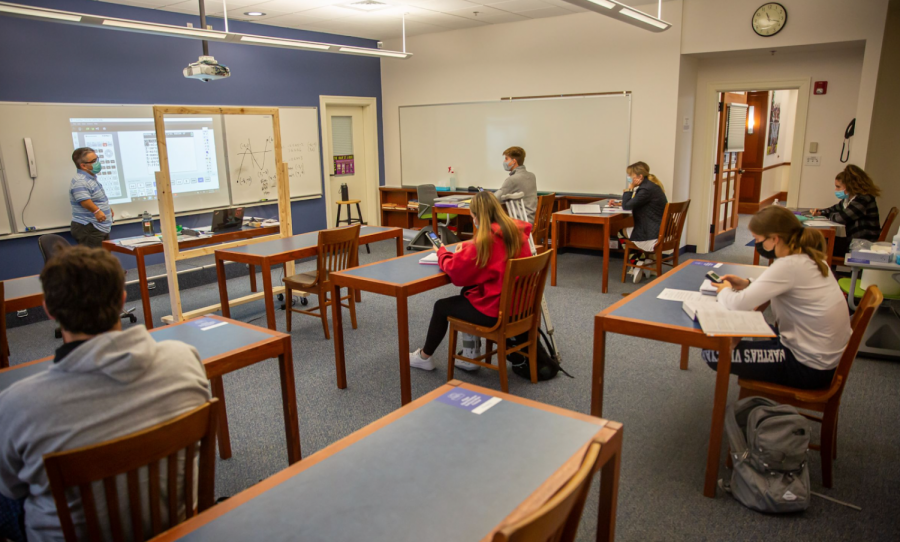 There have been so many major events happening in our world – from the coronavirus outbreak to wildfires in California to the presidential election most recently. As a result, school this year looks undeniably different.
Consider this picture: The large classroom contains half the typical number of students, generously spaced out and respectfully masked. As the teacher dismisses the students, they wipe their desks, then wash their hands with sanitizer, ensuring they remain distanced from their classmates and friends. When they wake up the next morning, they join the rest of their class virtually for a lesson over Zoom, accompanied by a few hours of online work for good measure. The workloads and schedules between days differ tremendously: the asynchronous schedule of the following day is relaxed and independent.
The consequences of the coronavirus are still impacting everyone. As we all are painfully aware, COVID-19 continues to play a prominent role in our lives. This uncomfortable, strange period of time has sent people nationwide into a panic. Social distancing and mask-wearing have become the new normal for students and working adults alike. This new way of life has impacted students in a number of ways, altering lifestyles, mindsets, relationships, and countless other aspects of typical high school life.
With the new school schedule and regulations, students have been forced to adapt to a new and disorienting life. "I think it's naturally a strange time," says junior Maddy Signore, describing the transition from quarantine to school. "And the only way to move forward is with an open mind." 
It's certainly important to recognize that right now, everyone is in the same boat. In order to adapt to these new, often frustrating circumstances, we must acknowledge each other's struggles and viewpoints in order to move forward.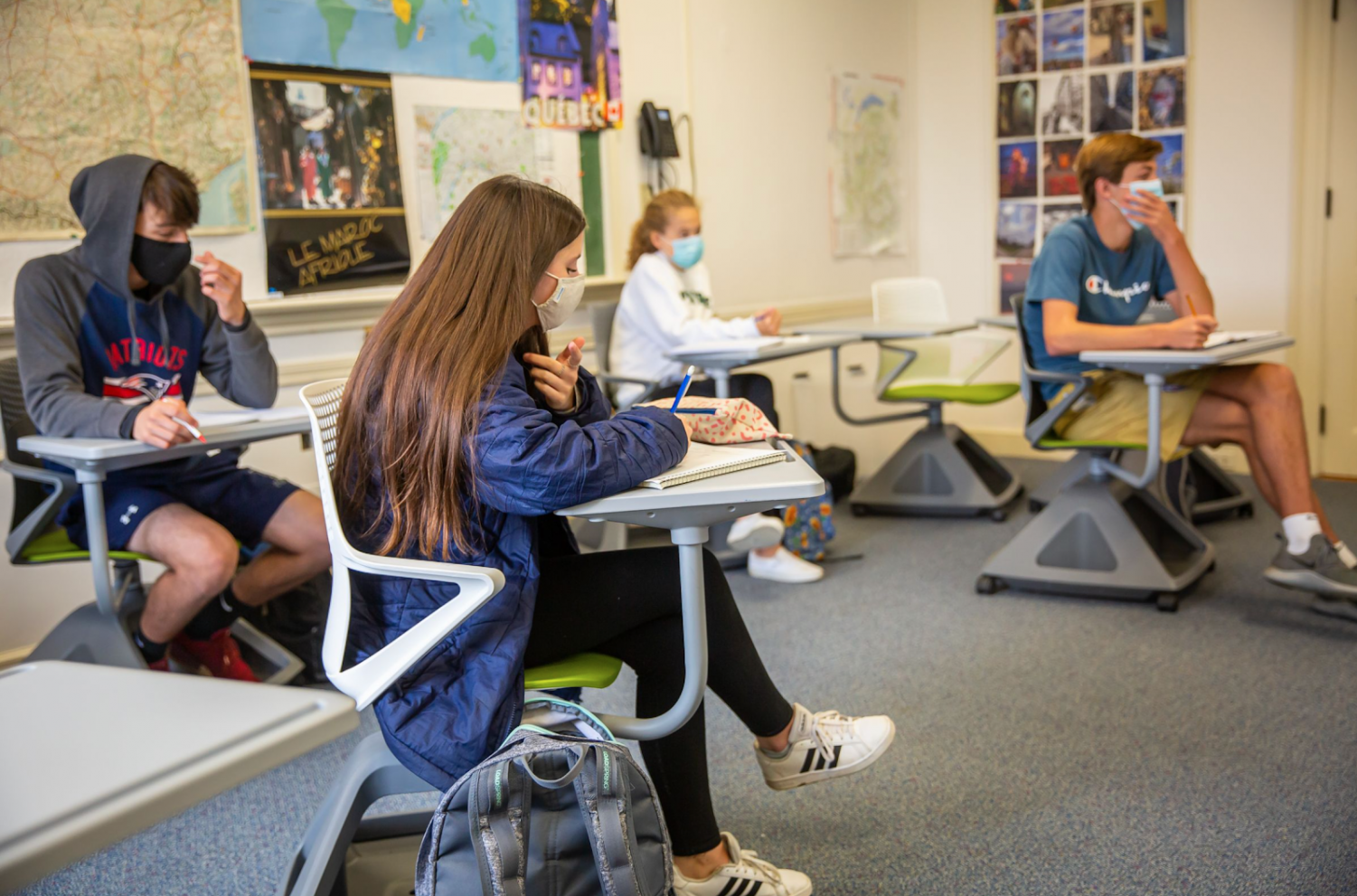 In the meantime, however, sleep schedules, workloads, and routines differ day to day because of the hybrid schedule – and it's just something we are all getting used to. It would be very difficult for students if we had to consider transferring back to complete remote learning again. 
Some students found it hard to adjust when they returned in the fall because they hadn't been on campus in more than six months. "It was a little different, but at the same time, it felt like nothing had changed. It felt like, 'Welcome back from your really, really long spring break,'" sophomore Tess McLafferty explains. "Routines are crucial to staying somewhat sane, but at the same time you must let yourself feel and change."
Tess also shares her experiences with managing her time, and, well, her life generally. "I learned to manage my work and keep a good schedule, with work/play balance, even when everything felt up in the air."
Most students were forced to spend extended periods of time alone with their family, which could be difficult and hard to get used to. Regarding family and life at home, Tess explains, "I think we all really got to know each other, and ourselves, better." 
Prior to the pandemic, many students took human connection for granted. In quarantine, we struggled mentally with the sudden absence of physical contact. Multiple students reported that this period of time was undoubtedly rough because they took quarantine very seriously, forcing them to be alone.
"As is the case in many families that spent extended periods of time together during the quarantine, my family learned the importance of boundaries and honesty," Maddy explains, acknowledging these natural household hardships. "COVID-19 was a bonding experience composed of many, many highs and some difficult periods of lows."
Students' mental health and well-being took a toll due to the extended separation from friends and the Pingree community. Many students struggled with the sudden departure from school and abandonment of their academic and social lives. Senior Shannon Kane never realized how important the social aspect of school was to her state of mind. "It was a bit challenging for my mental health to be isolated for so long, but I think that it was ultimately good for me," Shannon says. "I never really realized how much I needed school for the socialization aspect."
An undeniable silver lining of quarantine is that being isolated for such an extensive period of time can allow you to learn new things about yourself. Students expressed how they grew intellectually and mentally.  "I was challenged in terms of relationships, as well as coping with extended time alone with my thoughts and family," Maddy says. "It challenged me to grow and develop into a stronger person. I understand my goals, aspirations, and strengths more than I ever have."
Hopefully we won't have to go into quarantine again, but it can be useful to reflect on this unusual period of time. Whatever your circumstances, it is important to recognize the effects of quarantine on students, and understand that all people grapple with adversity differently. There is a lot going on in our world right now, and there are so many raw emotions that need acknowledgment. Especially with the relatively recent transition back to school, and in the wake of the election, teenage health, mindsets, lifestyles, and emotions are tentative now more than ever. "We don't have to be moving so fast all of the time!" Tess notes. 
Don't forget: it's okay to take the days as they come. Embrace the changes in your life and yourself. Stay healthy, Pingree.