James Wiseman's Stock is Rising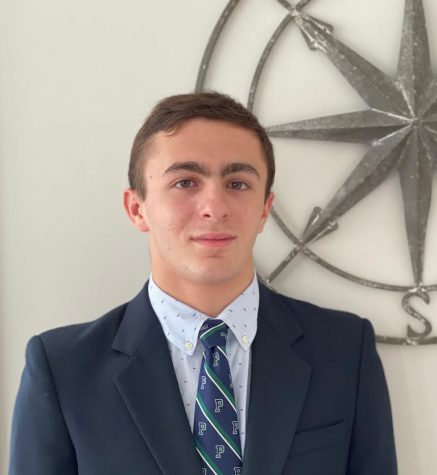 More stories from Carter Segal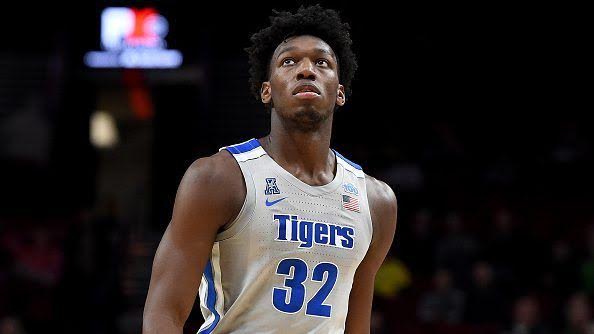 On February 5, 2020, the Houston Rockets traded away Clint Capela, their only starter-level player taller than 6'8". How did we get to this point: an NBA landscape where small-ball rules all? This league-wide shift in play style was not a spontaneous one; throughout the course of the past decade, the roles of big men slowly but surely began to change. 
It began during the NBA offseason of 2010 when superstars Lebron James and Chris Bosh teamed up with Dwyane Wade in Miami to form one of the greatest trios in league history. While these three players were extremely talented, the team around them was not particularly inspiring, especially at the center position. After a shocking defeat in the 2011 finals to the balanced, veteran-heavy Dallas Mavericks, Miami's front office looked to improve the roster around their superstar core. But around the league, teams refused to trade with Miami, fearing a potential league-breaking dynasty. And so, in the 2012 playoffs, the Heat Head Coach Erik Spoelstra elected to play Chris Bosh, a traditional power forward, at the center position. With only one big man on the floor, Miami torched the rest of the league with a newfound quickness and shooting that would not otherwise be available with a more traditional center on the floor. 
In the ensuing eight years, the rest of the NBA has fallen into a small-ball arms race. The New York Knicks had their best season in 2013 when Carmelo Anthony, due to the injury of co-star power forward Amar'e Stoudemire, was forced to move out of his natural small forward position and play full time as the four. In 2015, the Golden State Warriors began utilizing a small-ball lineup so successfully, it was dubbed "The Death Lineup." The big men that the Warriors did utilize were role players, not players who the team was built around. In fact, star-level big men were a rare sight on championship teams. Between 2013 and 2019, only one of fourteen teams to reach the conference finals featured an All-NBA big man (Marc Gasol on the 2013 Memphis Grizzlies).
Flash forward to 2020 and observe James Wiseman, a 7'1," 240-pound prospect for this upcoming draft with a 7'6" wingspan. In high school, Wiseman dominated, averaging 26 points, 15 rebounds, and six blocks per game. But a scandal revolving around his recruitment to Memphis University resulted in him only playing two collegiate games. With no game film to go off of, NBA experts could only theorize his role and potential in the league. And in a league where small-ball had become the norm, opinions on Wiseman were especially low. Although he was likely to be a top-three draft pick, it was mainly due to this upcoming draft class' lack of talent. Sentiment around the league was that a team with Wiseman as a featured option on it was not a future contender. Despite his talent, it seemed that with the big man position dying out, he would be insignificant. 
But the 2020 NBA playoffs might have changed all of this. Three of the four conference final teams featured All-Star centers, two of whom were given All NBA honors. And each of those teams' successes were centered around their big mens' size advantage over other teams. In a shocking upset, the Denver Nuggets, led by center Nikola Jokic, upset the heavy favorite Los Angeles Clippers. Jokic's size allowed him to bully the Clippers' bigs, especially Montrezl Harrell, who routinely played as a small-ball five. Coming into the playoffs, the Miami Heat were seen as a second round team at best. But in each of the first three matchups of the playoffs, Miami center Bam Adebayo, was the best center on the floor. Using his size, strength, and speed, Adebayo helped lead the Heat to their first finals berth since 2013, back when they were pushing the league towards small-ball. And the Los Angeles Lakers had a cakewalk to the 2020 NBA Championship finals thanks in part to their elite big, Anthony Davis. No team had someone with the size and strength to defend Davis. As big as he was, even Adebayo (who was named to an All-Defensive team) struggled to slow Davis down in the playoffs, and he was named to an All-NBA defensive team.
The scary part about this is that all three of the centers mentioned above are under the age of 27. They are going to continue dominating the league as long as no one has the means to stop them. If only there was a really big center who could physically challenge them (maybe 7'1"?). Such a challenger would also have to weigh a lot as well (at least 240 pounds) in order to bruise with the best of them for an entire playoff series. And in order to really defend players of Davis's and Jokic's caliber, wingspan would be key to contesting shots (having a wingspan around the 7'6" range would also be really useful). Not surprisingly, therefore, in the past three months, James Wiseman's value in the NBA has increased dramatically, and he has not even played a single competitive game.
Wherever the Memphis big goes, he will be a cornerstone for that team. While the Minnesota Timberwolves have the first pick in this year's upcoming draft, they are already building around a star big man: Karl Anthony Towns. But at the number two slot, the Golden State Warriors are looking to bolster the roster around their perimeter-heavy championship core of Stephen Curry, Klay Thompson, and  Draymond Green. Drafting Wiseman will not only give them a large athletic player for the now, but will also give them a building block for the future.
View Comments (1)