Dear Houston Rockets, Hire Me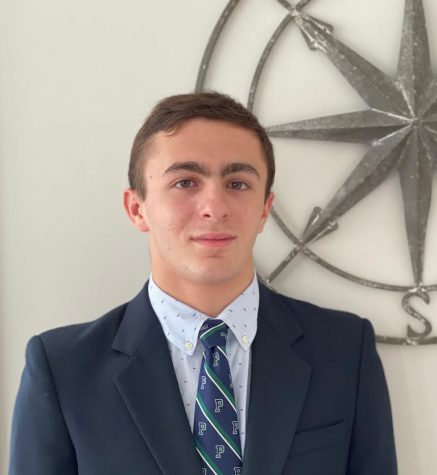 More stories from Carter Segal
Dear Mr. Fertitta,
My name is Carter Segal and I am currently a senior at Pingree High School in South Hamilton, Mass. It has come to my attention that your organization has a sudden opening for the position of general manager, and I would like to apply for the job. 
Obviously, my name does not carry weight similar to that of Daryl Morey or Carroll Dawson. But what I lack in flash will surely be made up for with my insatiable desire to raise the third red and white banner in the Toyota Center rafters. I have very extensive knowledge about the game and the league. In the past I served as a consistent analytical writer for the Hardwood Amino Community, and I am also the sports editor for my school's newspaper, The New Columns. Looking into my older work, I very accurately depicted the landscape of the future NBA, from the emergence of the Denver Nuggets and Miami Heat, to the results of much of this past year's NBA playoffs. I am extremely up to speed in modern basketball analytics, and, much like my potential predecessor, I would like to use analytics to help build a championship team. I am a student of the game and I am ready to display my knowledge and talent at the highest level.
As you will see in my resume, I also put my team above my own needs. I have won the Coaches Award two years in a row for my J.V. basketball team, and I am also a very active member in my school's community. I hope to bring this same mindset to both the Rockets organization as well as the city of Houston as a whole. I want to create a culture.
Another benefit of hiring me will be my flexibility. As a 17-year-old, I am willing to work for minimum wage. Unfortunately, I will need the team to finance my travel from Boston to Houston. Once I am in the city, I will also need a driver because, while I do have a license, my parents have concerns about me driving in a major city on a daily basis. I think that this investment will most certainly be worth it, however; once I am in the building I will work relentlessly to both turn a profit, as well as assemble the best roster I can. 
You are probably asking yourself: "What are you actually going to do?" There are plenty of people who claim to be ready for the chaotic task of running an NBA franchise (especially one perennially competing for titles), so what is my actual plan? This past playoffs revealed a lot to us about the roster of Houston. While James Harden can certainly be the best player on a championship team, he needs to have the right roster around him. I plan to surround Harden with players that can not only shoot, but make plays off the dribble, creating for both themselves and other teammates. This would make it much harder for a defense to key in on Harden in a playoff series, and I know just the person to target. 
My main priority would be targeting Philadelphia big, Al Horford. Horford spent much of this past season in Philadelphia playing out of his natural position in an attempt to fit with Joel Embiid. But by putting the five time All-Star back at center, he could raise Houston's ceiling exponentially. Scoring guards have flourished next to Horford, thanks to his ability to both roll and pop after setting a screen, a luxury Harden has never had in a pick and roll partner before. Additionally, Horford is a defensive stabilizer who can protect the rim as well as switch on to perimeter players. He would fit seamlessly into your switch-heavy defense, while his rebounding weaknesses can be hidden behind the burly P.J. Tucker and your gem of this past trade deadline, Robert Covington. This would be especially critical for matching up with western conference teams with star big men, such as the Los Angeles Lakers and Denver Nuggets.
The other challenge that you are facing this offseason is finding your next coach. Mike D'Antoni was great for you, but it was clear to both sides that a ceiling had been hit. Lucky for you, I know just the guy for the job. Kenny Atkninson took a bottom-of-the-league Brooklyn Nets, and turned them into a playoff team in just two years. Atkinson has two strengths that make him such an appealing candidate to coach your team. First and foremost, he prefers a modern high-pace pick and roll offense, something that benefits guards who are really good at both scoring and passing (the last time I checked, James Harden is pretty good at both of those things). Atkinson's second strength is his ability to find diamonds in the rough. He is one of the best player-development coaches this league has seen in the past few years, and his guidance could help create high-quality role-players out of undrafted free agents and two-way contracts.
I know that you are probably hesitant to hire someone as young as me. The youngest GM in NBA history was Rob Hennigan at age 30. While he struggled to rebuild the Orlando Magic, I believe that I am just what this team needs. I'm going to be frank with you. James Harden is 31 years old. The best scorer on the entire planet is a member of your organization! This is not the time to play it safe. Where would you have been at the trade deadline of 1995 had you not took a risk and traded for Clyde the Glide Drexler? Where would you have been if you had not risked a 17 point per game scorer in Kevin Martin, along with two first round draft picks for a player who, at the time, had not proven he could be the face of a franchise in James Harden? What if I told you there is another risk that you can take, capable of altering the entire trajectory of your franchise? You do not need to trade multiple first round draft picks for him. Nor do you need to give up a core player on the roster. To take the next step at raising banner number three, the only thing you need to give… is a chance.
Thank you for your consideration and I look forward to hearing from you!
Sincerely,
Carter Segal
Leave a Comment