For Freshmen, Life is Good
More stories from Ryan Kavanagh
For the past eight months, COVID-19 has changed the way we live – from society, to sports, to school. As an incoming freshman at Pingree this fall, I was very excited to hear the news that we would actually be able to go to school. Social interaction is very important when going to a new school. For someone like me who makes friends easily I thought it was going to be no problem meeting new people and creating a group that I would be with for the next four years. In fact, it has been extremely difficult to meet new people because we are only half of the grade. The other grades have it easier because they already know the other half in the other cohort.
With the grades being broken up into two cohorts, it is weird for a freshman because right now the only people I know that are in my grade are the kids in my cohort. I am really hoping that the school can find a way to help bring the whole school together, but it is very hard with the many restrictions that COVID-19 has created for the school systems. Freshman Bella Vaz, a member of the blue cohort, agrees that it's difficult not being able to interact with students in the blue cohort.
"It is very hard because I don't live in a town that has a bunch of kids at the school," says Vaz. "So when I found out we weresplit up with the rest of the grade I was kind of disappointed that I wouldn't be able to meet everyone. However, I do know a couple of people from sports, which is good."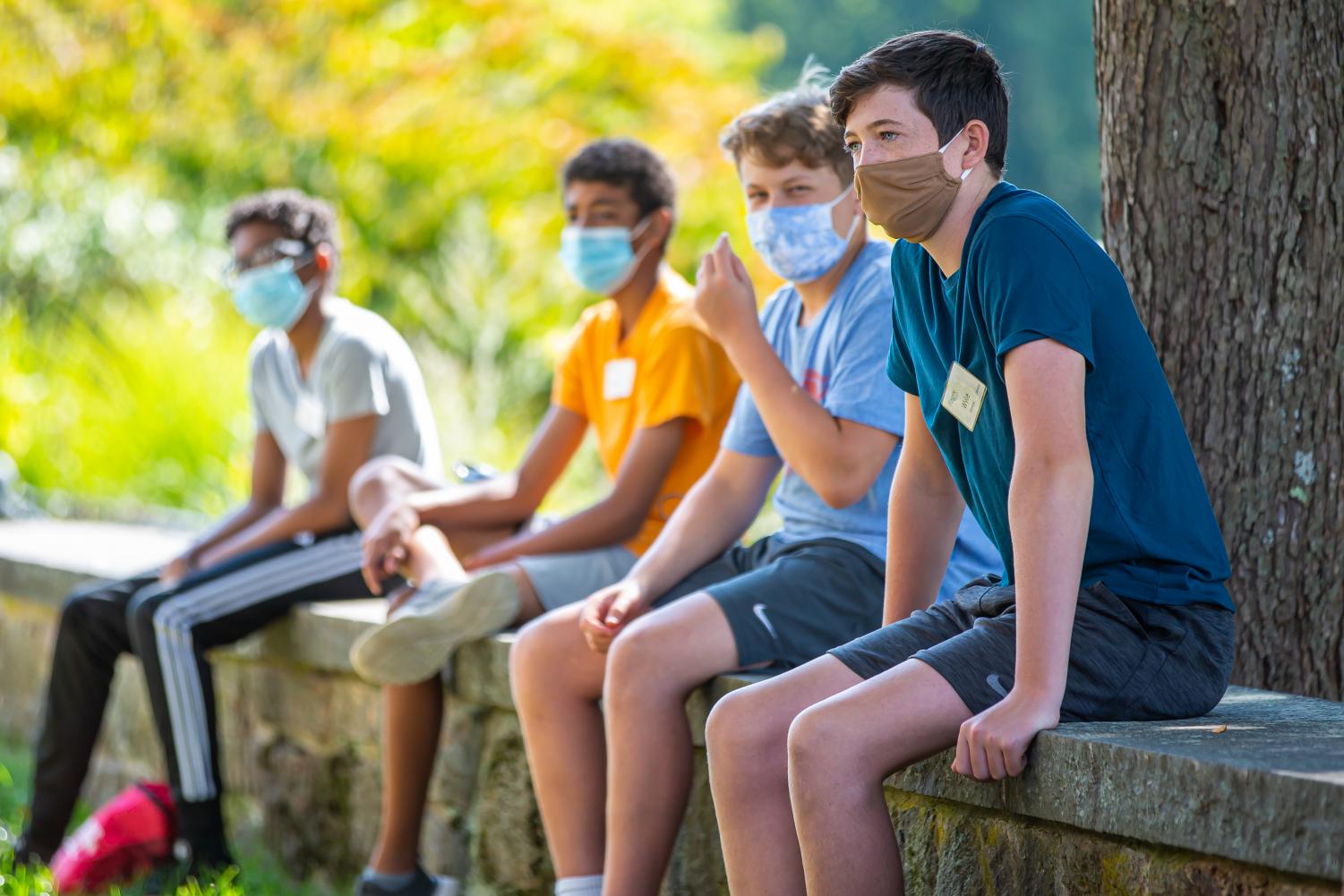 That gets us into our next topic – sports. Sports are a huge part of Pingree and school life, in general; and COVID-19 has impacted these activities. Sports help you meet not only new kids from your school but also kids from other schools that you compete against. But with the limited practices and games now, it's hard to do either of those. Once again, with the cohorts divided, you are only meeting half the kids in your sport. The athletic directors are doing a good job of trying to get both cohorts together for sport meetups. This should also happen school-wide so that we — particularly freshman — have the opportunity to meet everybody in our grade. Freshman Jamie Book is excited about how soccer has started off. "It has actually been going great," Book says." Even though it is only practice I have still met new people and had a lot of fun."
This shows that the athletics haven't been bad at all, and everybody is doing a great job to keep the students engaged in their sport and have a lot of fun due to Covid.
Food! Food! Food! When I went to the school on my tour day I remember the delicious food that was presented when I entered the dining hall. But, once again, COVID-19 has drastically changed that. People I have talked to in the upper grades have said the food has always been amazing — some of the best lunches they have ever had. COVID-19 has naturally created restrictions for the chefs, and all things considered, they are doing a pretty good job. Many days it has been salads and sandwiches. The other freshman and I have all been disappointed because we haven't been able to experience the "real food" that Pingree students get during normal times.
Overall, the Pingree experience for many freshmen in 2020 seems to be great. Despite all of the COVID-19 restrictions, everybody seems happy and excited to be at school. Personally I have had a great first few months, and my fellow classmates would say the same.
View Comments (1)