How are States Trying to Dismantle Roe vs. Wade and Take Away Women's Rights?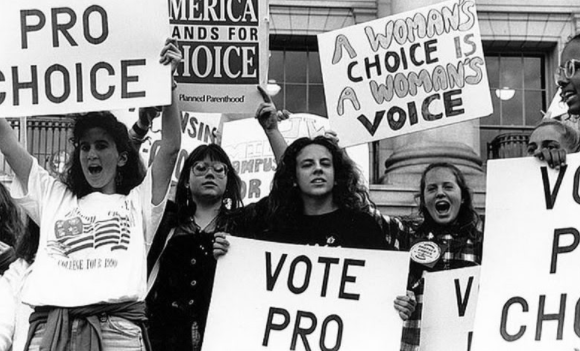 Tennessee politicians have been pushing forward for more anti-abortion laws over the last few years. Last July, a highly restrictive law was passed, which, among other things, prohibits a woman from getting an abortion after the detection of a fetal heart beat, which occurs at around six weeks. This would make it almost impossible for Tennessee women to obtain an abortion. In early February, a new bill was introduced by Republican Senator Mark Pody and Representative Jerry Sexton in the Tennessee legislature. Senator Pody stated: "I am pro life. I believe that life starts at the point of conception." 
This recent law would grant rights to a biological father, allowing him to petition the court to stop the mother from getting an abortion. If a man can prove his paternity, even when a DNA test is not required, the father can go to court in opposition of the abortion. It is crucial to note that this bill has no exceptions for rape or incest. 
However, this simple question could change a woman's life. As stated by Shannon Kirk, a lawyer with Ropes & Gray, the court has to weigh the harm of the situation. Is there more harm being done to the woman, who could have health implications, or the father? The woman's right to choose and make her own decisions is being taken away from her by the man. 
Planned Parenthood of Tennessee and North Mississippi states: "We, women, should be the decision-makers for our own bodies; we need to shift the dynamic and make that a reality…" Why is the new Tennessee abortion bill so critical to what's happening to women's reproductive rights nationwide? 
The Tennessee laws are part of a broader effort by states to challenge and undermine Roe v. Wade, the 1973 landmark Supreme Court case that the Constitution of the United States protects a pregnant woman's liberty to choose to have an abortion without excessive government restriction. In the past few decades, many states have passed laws that undermine the ability for women to access a range of reproductive services, including abortion. According to the Guttmacher Institute, there are currently 21 states have laws on the books that restrict the legal status of abortion. These laws take many forms, including trying to outlaw abortion altogether, shutting down clinics, restricting access based on income level and dictating which medical procedures are available. If Roe v. Wade were overturned or severely curtailed, it is likely that women in these 21 states would not be able to obtain a legal abortion, setting the clock back to pre-1973 levels. According to NARAL, "When the right to abortion is endangered, the fundamental equality of women is threatened. A woman can never be equal if she is denied the basic right to make decisions for herself and her family."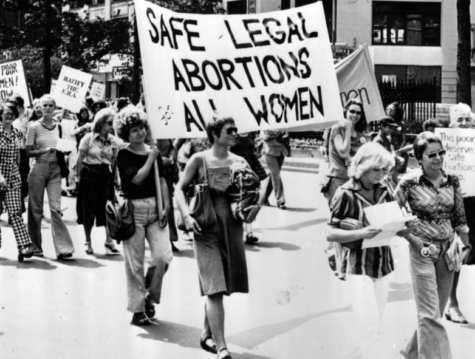 Tennessee is a Republican state that has voted to restrict women's access to abortion over the years. The conservative Republican view on abortion is that the fetus deserves legal protection under the Fourteenth Amendment. The 14th Amendment says, in part, "… nor shall any State deprive any person of life, liberty, or property, without due process of law; nor deny to any person within its jurisdiction the equal protection of the laws." 
In the 1973 case of Roe v. Wade, lawyers used the 14th Amendment to argue that women have a right to "privacy" in order to make their own reproductive decisions. The court determined that the due process clause of the Fourteenth Amendment provides a fundamental "right to privacy" that allows a woman to make her own decisions about obtaining an abortion. Anti-abortion advocates also use the 14th Amendment to support their position.
Pregnancy can be extremely dangerous for women. According to the Centers for Disease Control and Prevention (CDC), about 700 women die each year in the United States as a result of pregnancy or delivery complications. According to social activist and New York Post journalist Marisa Dellatto, "Abortion is a form of healthcare. Pregnancy can be dangerous for someone's health, and, along with the problems of being financially able to care for their body or child, abortion should be the woman's choice. If you are saying that someone else can decide on behalf of a woman that they have to go through with the pregnancy, you are stating that the potential life that could be created is more important than the women's life." 
The Tennessee bill was passed in the State Senate on second consideration, and then was passed in the State House on first consideration. If this bill passes the State Judiciary Committee, it could take effect on July 1, 2021. However, the law will likely be challenged by abortion rights groups. Ultimately, such a challenge could be taken all the way to the Supreme Court, at which point Roe v. Wade could be in jeopardy.
If more states try to undermine Roe v. Wade and limit access to abortions, it is a direct attack on women's reproductive rights. Without reproductive rights, women might lose a right that contributes to their dignity as a citizen, making decisions about their body, their equality as a woman to participate in a more just society, and their health, well being and life, when denied access to needed healthcare. The politicians that are pushing for the new law in Tennessee are trying to take away women's rights to create an unequal society. It is important for women to stay informed about these new laws and make sure to voice their opinions. These new laws are trying to take away women's rights, so it is important to stay aware of the news that could affect their bodies, their health and their well-being.