Featured Teacher: Mrs. O'Neill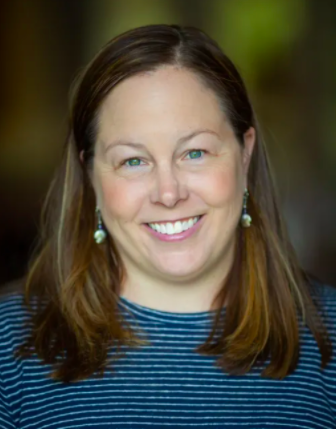 Whether you're seeking an engaging book, looking to join a community book club, or simply hoping to expand your media literacy knowledge, look no further than Mrs. O'Neill! As library and learning commons director, Mrs. O'Neill has made a profound and positive impact on the Pingree community.
Following college, Mrs. O'Neill became an AmeriCorps VISTA member and served low-income families in New Hampshire and Vermont through the Children's Literacy Foundation. Mrs. O'Neill says, "I helped coordinate writing workshops, author visits, and build a new program to offer literacy opportunities and parent seminars at correctional facilities." Her work after college inspired her to pursue a career as a librarian, and Mrs. O'Neill earned her Masters in Library and Information Science from UCLA. "For me, it's really about a love of reading and the notion that books can build empathy and promote awareness and understanding," Mrs. O'Neill says, when describing her passion for librarianship. This focus eventually brought her in 2010 to Pingree, where she continues to share her love of learning and reading with the community.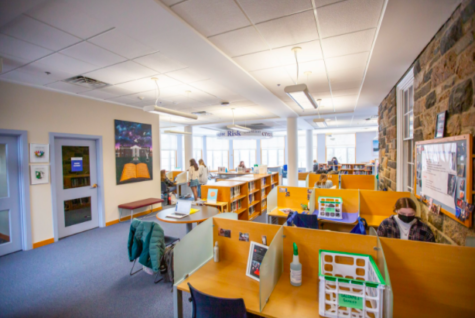 Between her roles as librarian, senior projects director, remote student coordinator, and advisor, Mrs. O'Neill is very busy! Among her initiatives around campus, she has offered many "media literacy moments" during morning meetings, educating students on the use of reliable sources. She has also promoted several book clubs, including the Trans and Non-Binary Online Book Club and the Virtual Interschool Book Club. 
In the Library Learning Commons, Mrs. O'Neill has organized curated collections of books aimed at educating students on current issues in our world. Among these collections are ones focusing on  climate justice, #OwnVoices , and racial justice. In a year of change and uncertainty, Mrs. O'Neill has embraced her role in creating a welcoming community for all. "As an educator, I am also always learning and am currently taking a course entitled 'Equity in Action: Fostering an Antiracist Library Culture,'" she says. "It's important to me to acknowledge what I do know and what I do not know, and to have the humility and self-awareness to do the hard work that becoming an antiracist institution here at Pingree requires."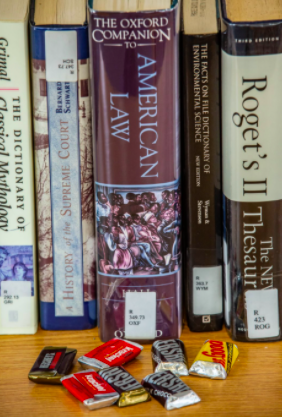 Thanks to Mrs. O'Neill and students Ellie Ferris, Shivani Glynn, and Gaby Nagahama, these collections (specifically the OwnVoices Collection) are now easily accessible in pod libraries. As Mrs. O'Neill states, "We're not always going to agree or have the same takeaways, but ultimately we can learn from one another. This is what makes #OwnVoices books so amazing because these stories allow authors from marginalized or underrepresented groups to write about their own experiences from their own perspective, rather than someone from an outside perspective writing as a character from an underrepresented group."
#OwnVoices books are a great opportunity to explore stories through unique perspectives and build understanding. Make sure to stop by your pod library or the Library Learning Commons to check out these collections. And don't forget to thank Mrs. O'Neill for her continuous efforts to educate and support students around campus!