Faculty Spotlight: Mr. Len Williamson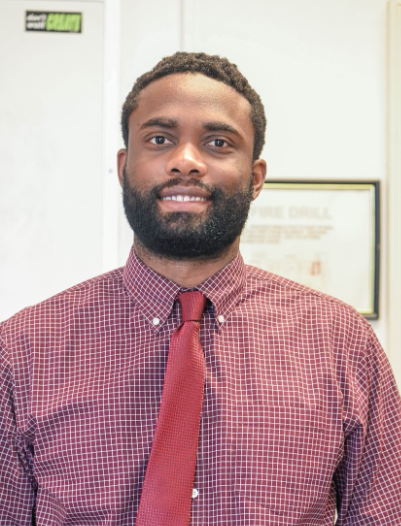 As the academic year comes to an end, we wanted to give a special spotlight to Mr. Williamson, our fantastic dean of students, who will be taking on a new opportunity in the Fall. On behalf of the Pingree Community, we are going to miss his welcoming personality, humor, open-mindedness, and kindness. We appreciate his outstanding success with building a strong community, crafting fun activities, and dunking on the Seniors in the 2022 Senior-Faculty Basketball Game. As a way to reflect on his time at Pingree and hear more about his future plans, I asked Mr. Williamson a few questions. Here's how he replied:   
How long have you been at Pingree, and in what capacities?
I've been at Pingree for 8 years since the summer of 2014 when I was the Sports Director at the Pingree Summer Camp. After that, I worked part-time in admissions and athletics for the 2014-15 school year. Then I worked full-time in admissions and taught a section of 9th-grade history during the 2015-16 school year. I've served as the dean of students for 6 years, since the 2016-17 school year. I also coached boys freshman soccer for a couple of seasons and boys basketball for 8 seasons.
What is your favorite memory/memories at Pingree?

My favorite memories at Pingree are the events where students are making connections and having fun. Whether orientations, community meeting times, highlighted events, or informal situations, I've loved to see students making friends and sharing a laugh.
What is your favorite part of Pingree? What are you going to miss the most? 
What I will miss the most about Pingree are the moments when students' creativity and ambition are on display. I've loved talking with students about new club ideas, special morning meeting announcements, ideas for student events, and other leadership opportunities. It's been fun to help students take their ideas and turn them into reality.
What was your biggest obstacle? 
My biggest obstacle I'd say has been trying to deal with the ways that societal events and issues impact our students at Pingree. Civil unrest, political polarization, national violence, and COVID-19 have been challenges that we've needed to be strong for in order to support all of our students as they cope, as well.
What are your future plans? 
My future plans involve continued work in education and youth development. My next job is working for BUILD.org, an organization that partners with schools and corporations to teach students how to create their own businesses and prepare for postsecondary success. I will also continue to support youth-serving nonprofits around Greater Boston with their strategic efforts and as a workshop facilitator.