Pingree Boys Varsity Soccer Starts Season 1-1
Pingree Boys Varsity Soccer opened their season with games against Middlesex and Berwick, where they split their first two games with one loss and one win.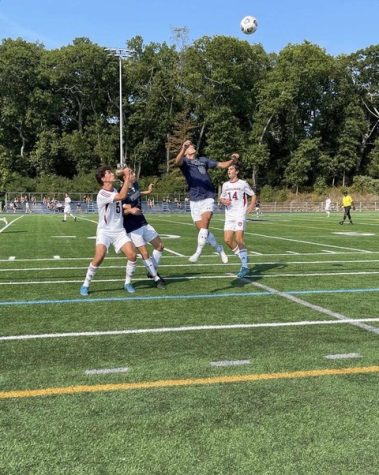 To open their season, the team was thumped by a tough Middlesex team 4-0, on Saturday, September 10, 2022.
The first half was competitive, with Middlesex scoring their first goal off a penalty kick. Junior goalkeeper Charlie Lynch initially made an impressive save, but made an illegal infraction on the play. The penalty kick was then reattempted by Middlesex, where they capitalized on the opportunity. Middlesex only led 1-0 going into the half.
The second half was a different story. Middlesex dominated offensively and defensively, finding the back of the net three more times and holding Pingree to a mere three shots. Despite the tough loss, center back Jack Moulison and striker Riley McClure impressed in the outing, defending well and generating scoring opportunities.
"We were out-conditioned, outworked, and ultimately out-performed," said senior captain Danny Alepa after the match. Alepa also recognized that Middlesex is some of the best competition that the team will face all year, and that losses like this will only make the team better.
The boys would travel to Berwick Academy on Wednesday, September 14, looking to achieve their first win of the season. And boy, did they do just that.
The Highlanders dominated this match, winning by a score of 4-0.
The boys didn't hold back, with senior captain and midfielder Rogan Cardinal scoring within the game's first two minutes. The scoring didn't stop there, however. Senior midfielder Riley McClure scored his first goal of the game,  shortly followed by another pretty goal by Danny Alepa. Minutes before the half ended, McClure knocked in his second goal, putting a stamp on his impressive outing.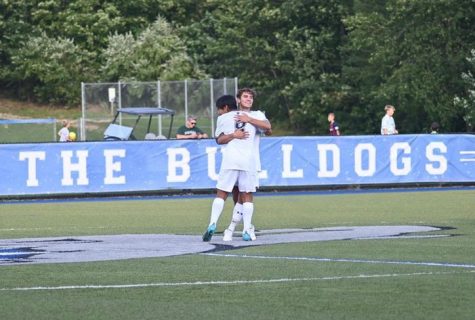 The second half was more of the same from Pingree, who possessed the ball for what seemed like the entire half. Berwick never threatened to narrow the 4-0 deficit, and the team rejoiced after notching their first win of the season.
The Highlanders' hope to continue this momentum into their next outing against Kents Hill on Saturday, September 17.