Pingree Boys Soccer Defeats Kents Hill 2-0
The Highlanders improve to 2-1 on the season
The Pingree Boys Varsity Soccer notched their first home win of the season by a score of 2-0 this past Saturday, September 18, 2022.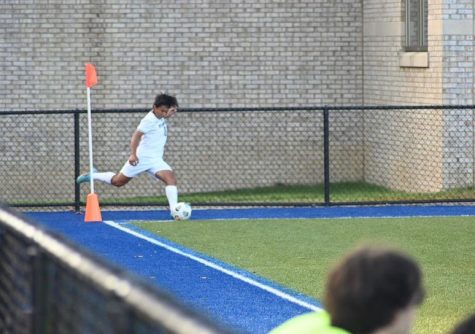 The Highlanders defense once again impressed, holding another opponent scoreless for the second straight game. Senior captain and left midfielder Rogan Cardinal tallied the first goal of the game, off of a nice cross from junior Graham Butterworth. Although Pingree dominated time of possession, they only led 1-0 going into the half. 
The second half was more of the same, with the Highlanders having a seemingly infinite amount of possession time, but failing to convert. The scoring drought was ended by junior center offensive midfielder Noé Aguilar, who scored off of an impressive corner kick midway through the half. 
The Kents Hill offense never threatened to score, and the Highlanders would comfortably win 2-0.
"We went into the game thinking that we were the underdog. We quickly realized that we we're the better team, and we honestly hoped to have won by more," said senior defenseman Carl Meyer after the win. 
The Highlanders battle Beaver Country Day at home on Wednesday, September 21.