Pingree Dominates on Senior Night
Pingree Defeats Hamden Hall, 38-24
On a night dedicated to Seniors Mekhi Taylor, Aman Patel, Sam Graubart, Mark Graubart, Cam Dick, Frankie Kennedy, Max Jacobsen, Chris Kagan, Dylan Leonard, (Captain) Quinn Glencross, and (Captain) Theo Bachelder, the Pingree Varsity Football team came out firing on all cylinders. The Highlanders defended the farm against Hamden Hall this past Saturday, October 29, 2022, winning by a score of 38-14.
Right from the get go, the Highlanders dominated this game. Jumping out to an early 7-0 lead, junior captain Jaylon Richardson reeled in the game's first score on a 51-yard lazer from junior quarterback Hudson Weidman. After a Hamden Hall fumble, and a quick three plays later, senior Mekhi Taylor reeled in an 8-yard touchdown to extend Pingree's lead to 14. Hamden Hall looked incredibly sloppy in this one, turning the ball over once again, leading to a 22-yard Trevor Payne field goal to make the game 17-0. Again Hamden Hall coughed the ball up, and the very next play junior Matthew Theriault ripped off an 18-yard run to make the game 24-0.
The start of the second quarter was more of the same. After an impressive Jaylon Richardson interception, Chris Colby made the game 31-0 after a 65-yard catch and run off a beautiful ball from Weidman. Pingree went into the half leading 31-0, and the game was essentially over for Hamden Hall.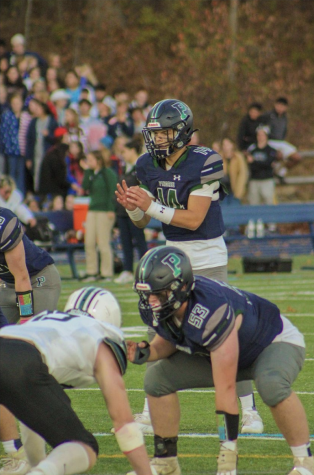 Chris Colby reeled in his second touchdown of the game on Pingree's first drive of the third quarter, giving Pingree a 38 point lead. Hamden Hall finally scored within the final seconds of the third quarter on a seven-yard run from Nick Tuccinardi. Hamden Hall scored two more times in the fourth, but the 38 point deficit was too much for them to overcome.
"Although it was sad playing my last game at home in front of all my friends and family, there is no other way I'd rather go out at the farm," said captain Theo Bachelder after the big win.
Pingree takes on their toughest opponent yet, St. Pauls (5-1), on Saturday, November 5.