Where Visual Art and Pingree Meet – Art Club!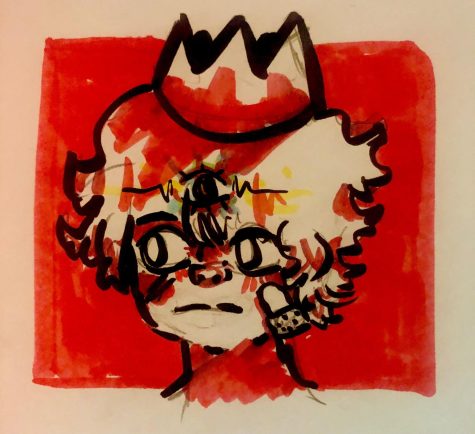 Many clubs at Pingree, new and old, are up and running this year. One recent start-up is Art Club, founded by seniors Logan Bibeault and James Goodman. Art Club is an all-encompassing club for all visual art. From drawing, to painting, to illustrating, the club aims to provide a space for students to learn, participate, and have fun with art.
Logan Bibeault, a co-founder of Art Club, offered insight to the Highlander to learn more.
Why did you start Art Club?
"I started Art Club because I saw the gap and had a desire to be in a leadership position after three years at Pingree. I have led a lot of art-related projects at Pingree, and I finally want to encourage others to have a passion for art like I do."
What are the goals of Art Club? Do you have any specific ideas or projects you'd like to see completed?
"The main goal of Art Club is just to have fun. I can see projects forming if that's the direction we want to go in, but nothing in particular."
What can one expect to see if he/she were to show up to a meeting?
"Since the club is a brand-new idea, I have focused on trying to recruit more people. It's been pretty successful so far, but as we work towards having a consistent group we are just playing drawing games such as Telestrations and Exquisite Corpse, but I expect us to do a lot more as the year continues! I am going to offer unique drawing prompts in the future, so we can explore how individuals interpret and stylize a set idea into their own particular work."
How have you participated in the visual arts at Pingree?
"Visual art has been my favorite class at Pingree. From making posters for the Fall play or Winter musical, to designing t-shirts, and animations I've tried to participate wherever possible in the visual arts. I've learned from these experiences and I want to help others make the most of their time at Pingree."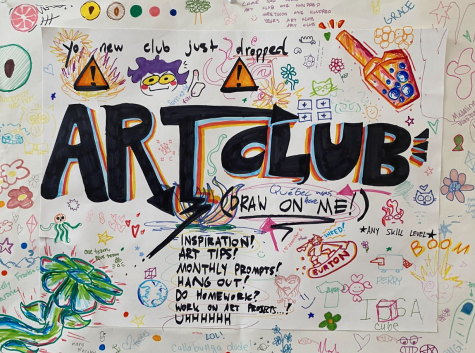 More recently, Logan has worked on designing the poster and numerous projections for the Fall production play, "Let's Go to the Moon!" with a lot of the art falling into his own scope. Logan has been able to make his own creative decisions for the play, which will heavily influence the final product. The art community continues to grow at Pingree and only the future will show what clubs will happen next!