Pingree Boys Varsity Baseball Starts Season 4-2
As we approach the midway point of April, Pingree varsity baseball's season is off and running. Captained by senior Danny Alepa, junior Jaylon Richardson, and junior Quinn Moses, the team is off to an impressive start with a record of 4-2 through their first six games. 
St. Paul's
Pingree opened its season at home with a solid win against St. Paul's, dominating all aspects of the field and ending the game 9-3. Junior Cole Perkin was extremely productive on the mound, striking out the first five batters of the game, and retiring his first eight opponents. Juniors Hudson Weidman and Nick Hubbard helped close the game, both pitching three innings combined without giving up a run.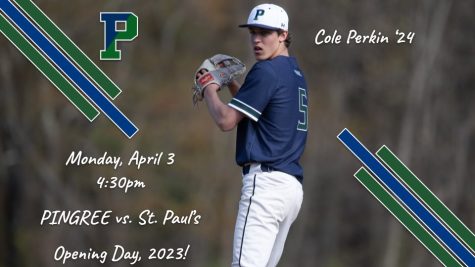 Senior Max Jacobsen was surgical offensively, batting 3-3, finishing with 4 RBI's and a run himself. In addition, junior Tejas Prakash stole a base and scored two runs, and junior Christopher Giordano was effective at the plate, knocking in 2 RBI's on the day.
Thayer
The team then traveled to Braintree, MA, on Wednesday, April 5, and beat Thayer Academy  2-1. Junior Christoper Giordano got the start at the mound, pitching two innings without giving up a run, before being relieved by captain Jaylon Richardson who struck out 3 batters. Richardson was also prolific at the plate, going 1-1 during his at-bats, being walked twice and knocking in two of the games three runs.
Junior Quinn Moses had an RBI single in the 4th inning, to score and break the 0-0 tie, and then added an insurance run in the top of the 6th with an RBI groundout that proved to be the game winner. Thayer would cut the score to 2-1 in the bottom of the 6th inning, but Freshman Drew Mullaney shut the door in the 7th to lock in the save.
Governors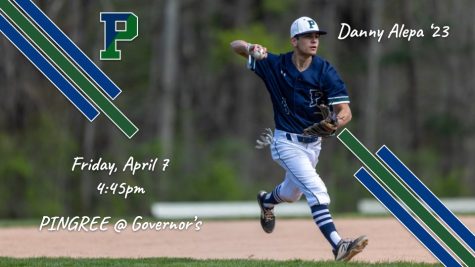 After their impressive win at Thayer, the Highlanders took on an elite Governors team on Friday, April 7, when they were defeated 15-4. It's tough playing against such a strong team like Governors on the third game in 5 days. Despite the end result, Captain Quinn Moses produced another strong outing going a perfect 2-2 at the plate, securing 2 RBI's and was walked twice. 
Brooks
After the loss to Governors on Friday, Pingree bounced back on Monday, April 10 with a home win of 3-2 in extra innings over Brooks School. Junior Tejas Prakash was the hero in this one, hitting a walk-off single in the 8th inning to get the Highlanders back on track. Junior Cole Perkin was dominant on the mound, pitching five innings and striking out five batters. Captain Jaylon Richardson said after the game, "Catcher Quinn Moses also had a great day that doesn't show up on the stat sheet. He had an amazing day behind the plate, making a ton of plays to ultimately help us get the win."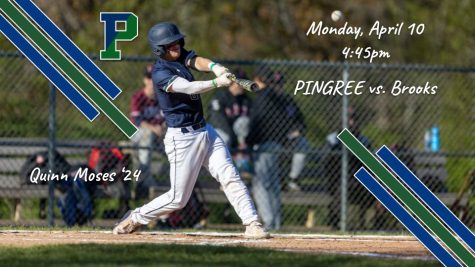 Beaver
After their quality win over Brooks, Pingree secured their first conference win over Beaver Country Day School, winning by a score of 5-3 on Wednesday, April 12.
Senior Ryan Mittleman opened the game at pitcher, throwing for two innings and striking out two batters. Hudson Weidman notched another win at reliever, pitching for 3 innings allowing zero earned runs. Sophomore Jimmy Keck also had a day offensively, stealing two bases and notching an RBI on the afternoon. 
Andover
After a quality win over Beaver, Pingree's momentum was halted after a tough 12-0 loss to Phillips Andover on Saturday, April 15. The Highlanders faced the #1 Pitcher in the nation, Thomas White, who would not allow a single run, and entirely shut down Pingree's offense.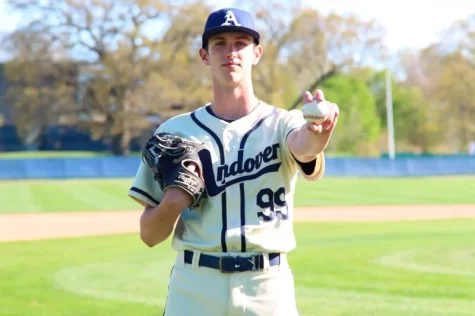 Although there aren't a ton of positives to take away from the game, the Highlanders can learn from some of the things Andover did well. "They're far and away the best team we'll play all year. They're ranked nationally. It's good to face that kind of competition though; it'll only make us as a team better," says Captain Jaylon Richardson. 
Pingree hopes to bounce back in their next game against Berwick Academy on Wednesday, April 19.