Interview with Girls Varsity Lacrosse Captain Cami Traveis
Cornell-bound Traveis provides some quality insight on her thoughts on the season and on the team's upcoming matchup against BB&N
As the Girls Varsity lacrosse team approaches the midway point of their strenuous schedule, I had the opportunity to sit down with Senior Captain Cameron Traveis and get the inside scoop some of the successes and let-downs of the season so far.
Remy: How would you say the Pingree Girls Varsity Lacrosse team is looking so far this season?
Cami: "We're looking good. We've had a couple of difficult games that were out of the league, but in every one of those matches we were right there. We're losing by one or three in games we should have won, because at times we play as individuals and instead we should be playing as a team."
Remy: What would you say has gone well in your wins?
Cami: In those games that have resulted in wins, our team chemistry was working well and we we're working together as a team and trusting one another, which is huge, like knowing your slides there and stuff.
Remy: And what would you say hasn't gone well outside of playing as individuals?
Cami: I would say just a lack of communication at times on defense because we break down a lot and give up unnecessary goals.
Remy: Who would you say is a surprise player so far this season?
Cami: It's not really a surprise, but one player that's really stood out to me is our goalie, Abby Amigo. This is her first year playing goalie, and she's absolutely crushing it. She looks like a recruitable college lacrosse athlete.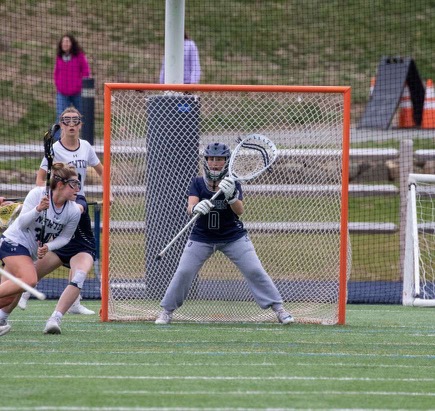 Remy: Who would you say is the most underrated player on the team?
Cami: Meghan Collins. She's so underrated. She's underrated and she's a tiger. That's all.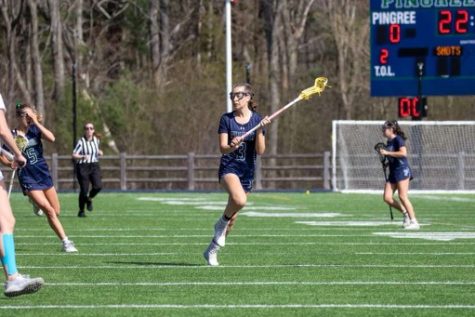 Remy: What are your feelings about your upcoming game versus Buckingham Browne & Nichols School? Fill me in on your game against them last year. What do you expect this year?
Cami: I think we're going to win because we have a bunch of talented midfielders and attackers, such as Schuyler Lloyd, Waters Lloyd, and Megan Collins. Last year we were able to handle them by a handful of goals, and I feel like we're really starting to hit our stride now. We also have six senior commits on our team, and many more who will play in college. BB&N only has a few good players, so I'm expecting a win.
Pingree hopes to defend their home turf against a strong BB&N team on Monday, May 1.